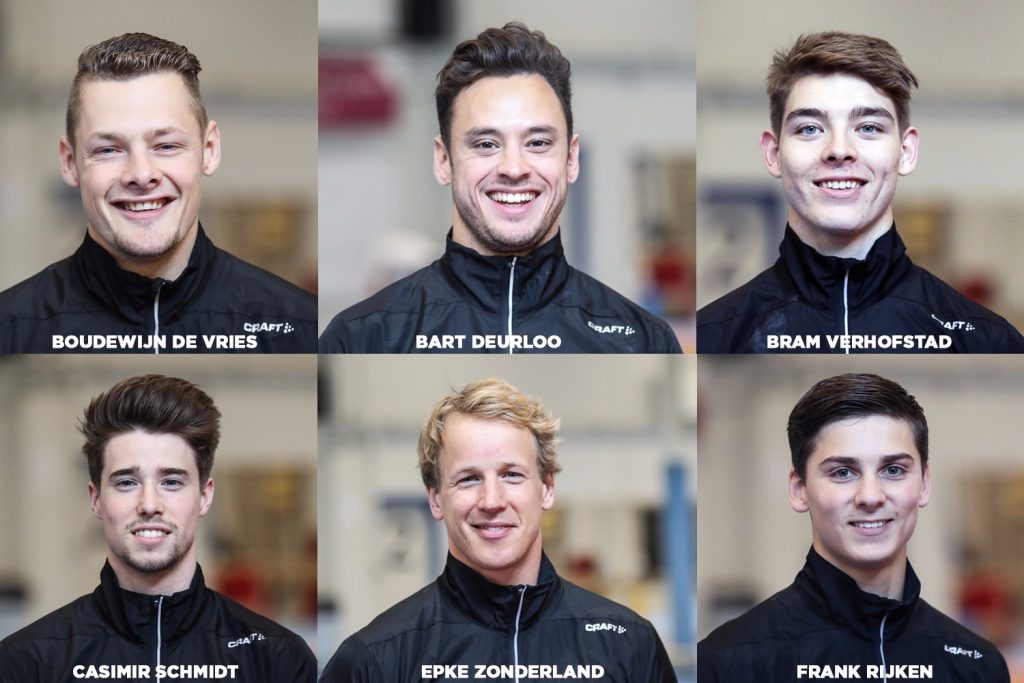 Tijdens de twee kwalificatiewedstrijden op 19 en 26 augustus jongstleden is door zes turners een limiet geturnd op een of meerdere toestellen. Deze turners zijn door Bondscoach Van Bokhoven aangewezen en daarmee is de selectie van de WK-afvaardiging als volgt samengesteld. Bart Deurloo, Frank Rijken, Casimir Schmidt, Bram Verhofstad, Boudewijn de Vries en Epke Zonderland. Er kunnen maximaal zes turners worden ingeschreven voor de WK.
Bondscoach Van Bokhoven: "Ik ben erg tevreden over deze groep turners. Zij hebben allen goede progressie gemaakt in hun programma. Dit is zichtbaar geworden aan de scores tijdens de kwalificatiewedstrijden. Ik heb de lat hoog gelegd voor de jongens met hiervoor de doelstelling voor Tokio 2020 als uitgangspunt. Als wij in Tokio onze doelstelling willen halen, moeten wij nú al hele scherpe limieten hanteren."
Tijdens de kwalificatie heeft geen van de turners de limiet voor de meerkamp gehaald. Er zal dan ook geen all around deelname zijn in Montreal.
In de laatste voorbereiding van de WK-deelnemers zijn nog twee World Challengers en een interne testwedstrijd opgenomen. Na vertrek op 25 september richting Montreal, start op maandag 2 oktober of dinsdag 3 oktober het toernooi met de kwalificatiewedstrijd. Dit wordt na de loting op 13 september a.s. bekend. De finales zijn op 5 oktober (meerkamp) en 7/8 oktober (toestelfinales).